Just A Dream (1958)
Jimmy Clanton
Written by Jimmy Clanton and His Rockets
Born in Baton Rouge, Louisiana, Jimmy Clanton formed his first band, the Dixie Cats, in 1956 while he was attending Baton Rouge High School. While still in high school, he joined forces with rival band leader and pianist Dick Holler to form The Rockets. The band regularly performed at local clubs and on "Teen Town Rally," a local radio show. The group received a recording contract with Ace Records in 1957. In the summer of 1958, Clanton wrote the song "Just A Dream" which the band recorded. It became a big hit, reaching the number four spot on The Billboard Charts. That same year, Clanton performed on Dick Clark's American Bandstand, and by Christmas, "Just A Dream" had sold over a million copies.
Thank You Janie for this beautiful gift
-





~Song~
Just A Dream (1958)
©Jimmy Clanton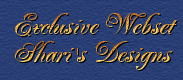 http://sharisdesigns.com/

© Graphic Design
Shari's Designs

Lyrics and song are property and copyright of their respective authors, artists and labels.
Lyrics and song provided for educational purposes only.
Please support the artists by purchasing related recordings and merchandise.
Heavens Gates Divisions
Heavens Gates

Heavens Gates Gospel

Remembering The 50s
Patsy Cline

Elvis Presley

A Lil Country/A Lil Grass
A 1950s Christmas

Christmas with Elvis

Solos Hideaway