Music by Sammy Fain, lyrics by Paul Francis Webster
"Love Is a Many-Splendored Thing," spent over a month at the top of the ratings during 1955. The Four Aces have been internationally acclaimed as a group not only having produced some of the most beautiful renderings ever, but for being superb showmen as well.
The best-selling version of the song was recorded by The Four Aces, issued by Decca Records as catalog number 29625. It reached number two in the UK Singles Chart, and number one on both Billboard and Cash Box in 1955. The recording by The Four Aces is featured in the film Cookie (1989).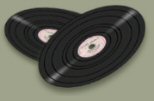 This song has been heard in movies such as Grease, In the Cold of the Night, Private Parts, St. Trinian's, St. Trinian's 2: The Legend of Fritton's Gold, and The Nutty Professor 2. The song was referenced in Moulin Rouge! when Christian says, "Love is like oxygen - love is a many splendored thing - love lifts us up where we belong! All you need is love!."
~Source Wikipedia