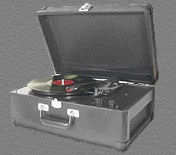 Thank You Carolyn for this most beautiful birthday gift.
Please Give Carolyn a visit at Carolyn's Precious Memories
Formed in Canonsburg, Pennsylvania, USA, in 1952, the vocal harmony group the Four Coins consisted of George Mantalis, James Gregorakis and brothers George and Michael Mahramas. Originally the quartet were horn players in an orchestra with Bobby Vinton, who was an unknown at the time. At the end of 1952 the foursome began harmonizing together, and in January 1953 appeared on an "amateur hour" radio programme, which they won. They left Vinton in 1953 and began a residency at a Pittsburgh club called the Blue Ridge Inn, naming themselves the Four Keys. They recorded their first singles in November 1953 for Corona Records, which led to a contract with Epic Records, a branch of the larger Columbia Records. Taking their cue from another quartet, the Four Aces, the group changed its name to the Four Coins. The group's first Epic single, "We'll Be Married (In The Church In The Wildwood)", sold well but it was not until 1957 that they recorded their biggest hit, "Shangri-La", which reached number 11 in the US charts and earned a gold record. The group had charted seven times by 1959.
Song
Shangri-la (1957)
Written by Carl Sigman (lyricist), Matt Malneck, and Robert Maxwell
ŠThe Four Coins
Lyrics and song are property and copyright of their respective authors, artists and labels.
Lyrics and song provided for educational purposes only.
Please support the artists by purchasing related recordings and merchandise.