"Stand by Me" is a song originally performed by American singer-songwriter Ben E. King. It was written by King, Jerry Leiber and Mike Stoller, inspired by the spiritual "Lord Stand by Me", plus two lines rooted in Psalms 46:2–3. There have been over 400 recorded versions of the song. The song is featured on the soundtrack of the 1986 film Stand by Me.
~Source Wikipedia
Benjamin Earl King (born September 28, 1938), better known as Ben E. King, is an American soul singer. He is perhaps best known as the singer and co-composer of "Stand by Me"— a US Top 10 hit in both 1961 and later in 1986 (when it was used as the theme to the film of the same name), a number one hit in the UK in 1987, and #25 on the RIAA's list of Songs of the Century — and as one of the principal lead singers of the R&B vocal group, The Drifters.
In May 1960, King left the Drifters, assuming the more memorable stage name Ben E. King in preparation for a successful solo career. Remaining on Atlantic Records on its Atco imprint, King scored his first solo hit with the ballad "Spanish Harlem" (1961). His next single, "Stand by Me", written with Jerry Leiber and Mike Stoller, ultimately would be voted as one of the Songs of the Century by the Recording Industry Association of America.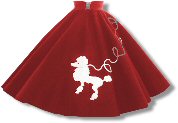 "Stand by Me", "There Goes My Baby", and "Spanish Harlem" were named as three of The Rock and Roll Hall of Fame's 500 Songs that Shaped Rock and Roll; and each of those records plus "Save The Last Dance For Me" has earned a Grammy Hall of Fame Award.
~Source Wikipedia