Page 3




~The Way of the Heart~ has now awards to offer, and I would be hounoured,
if ~Heavens Gates~ will be the first one, who will accept one of my awards!
You have a warm peaceful place created here, where the love for our
Lord Jesus is shining on every page and in every corner.
And it is still growing more beautiful. Well done!
Love, Light and Peace,
~Anneke~
Thank You Anneke
For This Very Special Honor
Of Winning Your Very First Award
September 16th 2002
"The Netherlands"


Thank You Carolyn
For this Beautiful Award
September 20th 2002
"Fresno, California"


Thank You Rhonda
For this Beautiful Special Award
September 23rd 2002
"Timmonsville, South Carolina"
(Site Now Closed)

I think your site is BEAUTIFUL AND INSPIRING,
YOU sure took my heart and touched it.
May God Bless you always...
Sharon
Thank You Sharon
For these Lovely Awards
September 24th 2002
"Virginia Beach, Virginia"
(Site Now Closed)

~For Jessica's Page~
Thank You Carolyn
For this Lovely Award
October 5th 2002
"Fresno, California"

Hi John, just visited your site again and it is awesome.
I hope you will accept this award from me.
God Bless.. Lee
Thank You Lee
For this Beautiful Award
October 12th 2002
"Florida, USA"
(Site Now Closed)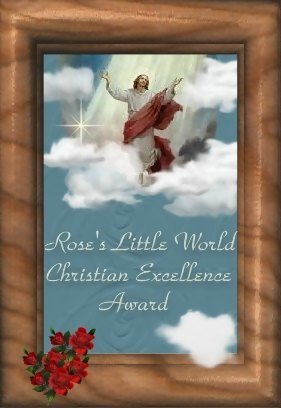 I wanted to send these to you for your wonderful site.
You not only inspire but your pages give me so much peace.
May your day be Blessed with beauty from above
& smiles to keep your heart filled with love.
~Rose~
Thank You Rose
For these Wonderful Lovely Awards
October 27th 2002
(Site Now Closed)


Lyrics and song are property and copyright of their respective authors, artists and labels.
Lyrics and song provided for educational purposes only.
Please support the artists by purchasing related recordings and merchandise.
Heavens Gates Divisions
Heavens Gates
Heavens Gates Gospel
Remembering The 50s
Love Always, Patsy Cline
Back 2 The 50s with Elvis
A Lil Country/A Lil Grass