Thank You For Visiting Heavens Gates & Leaving Your Heartprint In My Guestbook.

Add a message : Heavens Gates : Search
There are now 1836 messages in our guestbook.
<<< 1 165 166 167 168 169 170 171 172 173 174 175 176 177 178 179 180 181 182 183 184 >>>
Viewing messages 1741 to 1750.

Pat Ratliff |
Just saying this is a beautiful website, just doesn't seem enough to say. It's simply wonderful. I have enjoyed reading it and listening to the song about 911. What a day that was and we will never forget. I still know exactly what I was doing that Tuesday morning. My sister-in-law called and asked if I had the TV on. I hadn't turned it on but did as we were talking and we both saw the second plane hit the 2nd tower. I close my eyes and can still see that terrible site. It's close to my heart for my husband and son and daughter all three work for the Department of Defense at the Agency near us. God bless the US and keep it safe and Bless all our service men and women. My husband is a Vietnam Vet. He served 28 1/2 years in the Air Force. May God be with all the families that was effected by that horrible day 7 years ago.

11 September 2008 - Hanover, Maryland
Pat Ratliff |
Just saying this is a beautiful website, just doesn't seem enough to say. It's simply wonderful. I have enjoyed reading it and listening to the song about 911. What a day that was and we will never forget. I still know exactly what I was doing that Tuesday morning. My sister-in-law called and asked if I had the TV on. I hadn't turned it on but did as we were talking and we both saw the second plane hit the 2nd tower. I close my eyes and can still see that terrible site. It's close to my heart for my husband and son and daughter all three work for the Department of Defense at the Agency near us. God bless the US and keep it safe and Bless all our service men and women. My husband is a Vietnam Vet. He served 28 1/2 years in the Air Force.

11 September 2008 - Hanover, Maryland
Nita Stone |
I still remember that morning, and my heart still stops beating and the tears still come and no, I can't cry hard enough. May God Bless all those touched by this tragedy.

11 September 2008 - Oklahoma
Cheryl Fitzgerald |
We will remember all the innocent victims who lost their lives that day and never forget. God is here with us and he will give us his shoulder to cry on. God be with all the families of those that died on sept. 11 and comfort them when they cry. We will never fall. usa forever. Cheryl

10 September 2008 - maryland usa
JAN CHRISTMAS |
WHAT A BEAUTIFUL SITE, AND NO WE WILL
NEVER EVER FORGET THOSE WHO LOST THEIR
LIVES ON 9/11 NOR THEIR FAMILIES. I STILL REMEMBER THE SHOCK OF THAT DAY
WHILE WATCHING THE MORNING NEWS. MAY
GOD PROTECT US HERE IN THE USA, AS THE
WORLD IS NOT A SAFER PLACE. THANKS
FOR THIS SITE, LOVE IT.

10 September 2008 - ZEELAND, MICHIGAN
NANCY REISS |
I CONTINUE TO KEEP ALL THOSE WHO DIED ON 9/11 IN MY PRAYERS AND IN MY HEART. GOD BLESS AMERICA

10 September 2008 - MICHIGAN
Melva |
John,
You have presented the events of 9/11 in a very special way, and though it was one of the saddest events in our lives, we need to remember...
God bless,
Melva

10 September 2008 - Ca.
karen |
Thank you for the 9-11 memory.The tragedy still is alive and will be forever not only in the USA but also in Europe and mainly in France, my homeland. God bless America, the Land I do admire for its strenght and faith

10 September 2008 - France
June |
|
Hello,
Thank you for the sends today. I have a lot of pages of Elvis on my website. I had the pleasure to go to Graceland. My daughter Tracy surprised me with the trip a few years ago. I am a huge fan of his and love his gospel music. Graceland was one of the high lights of my life. And thank you for the 911 page. God Bless them all. And we will never ever forget this tragedy.
hugs,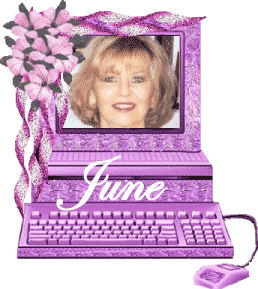 10 September 2008 - Timmonsville, s.c. 29161
Betty Baker |
This is to prove they are never forgotten. No...we can't cry hard or long enough.Never to be forgotten!!!

10 September 2008 - From Seville, Ohio

<<< 1 165 166 167 168 169 170 171 172 173 174 175 176 177 178 179 180 181 182 183 184 >>>

Thank you for signing my GuestBook.