Malcolm B. "Mac" Wiseman was born in the town of Crimora, near Waynesboro, Virginia, on May 23, 1925. Performing country and mountain music in the area of the Shenandoah Valley where Wiseman was raised was a common pastime that sometimes even bordered on folk art; young Mac learned a great deal from the talented friends, neighbors, and family members that he watched interpret traditional Appalachian melodies.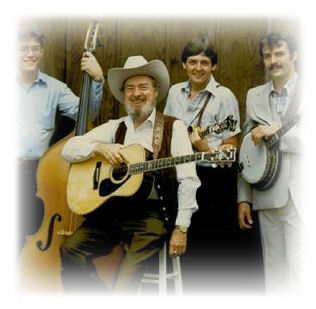 The Wiseman home was a popular gathering spot for the musically inclined, as Mac's father had one of the only phonograph players in the area, and even owned a battery-powered radio. "I recall that people came from several miles distance on Saturday night to listen to the Grand Ole Opry and the WLS Barn Dance, Wiseman recalled in Music City News, "often staying until the wee hours of the morning or sometimes all night, and then having breakfast and going home." Wiseman taught himself to play the guitar when he was twelve years old, and soon built a large repertoire of traditional songs.
In addition to the continued loyalty of his countless fans, Wiseman's pioneering contributions to bluegrass music have been officially acknowledged. In 1994 he was inducted into the International Bluegrass Music Association's Bluegrass Hall of Honor in Owensboro, Kentucky. Apart from the bluegrass festivals where he continues to perform, Wiseman has remained active behind the scenes in the bluegrass music industry. He has most recently recorded for independent labels Churchill Records and the Los Angeles-based CMH, all the while maintaining his traditional bluegrass style. [by Pamela Shelton]
~Source musicianguide.com

Share this page with your friends!
Back to Country/Bluegrass Songs

Heavens Gates Home