No Sound Try Here
"Send Me the Pillow That You Dream On" is Country-And-Western song written and recorded by Hank Locklin. The song met success and made it to hit No. 5 on the charts, and became a standard for the Nashville sound. It has been covered by both Pop and Country Artists.
Locklin first released the song in 78-disc Star 1360 in September 1949, but it didn't hit the charts Then again re-released it in In December 1957 on RCA Victor 47-7127 single and peaked at #5 and crossed over to the pop charts.
~Source Wikipedia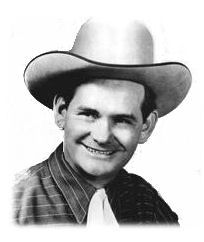 Lawrence Hankins Locklin (February 15, 1918–March 8, 2009), better known as Hank Locklin, was an American country music singer-songwriter. A member of the Grand Ole Opry for nearly 50 years, Locklin had a long recording career with RCA Victor and scored big with the hits, "Please Help Me, I'm Falling", "Send Me the Pillow That You Dream On" and "Geisha Girl" from 1957–60. His singles charted from 1949–71. In 2007 he was inducted in the Florida Artists Hall of Fame.
~Source Wikipedia
Back to Country/Bluegrass Songs
Heavens Gates Home
Song
Send Me The Pillow That You Dream On
©Hank Locklin 1957
Lyrics and song are property and copyright of their respective authors, artists and labels.
Lyrics and song provided for educational purposes only.
Please support the artists by purchasing related recordings and merchandise.
Heavens Gates Divisions
Heavens Gates
Heavens Gates Gospel
Remembering The 50s
Love Always, Patsy Cline
Back 2 The 50s with Elvis
A Lil Country/A Lil Grass