Written by Eddie Pola and George Wyle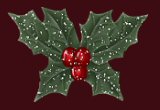 Johnny Mathis
Johnny's first Christmas Album, Merry Christmas, was produced in 1958 and was an immediate hit. Since the 1950's Johnny's Christmas music has added to our holiday celebrations!
Top image is from Angelkeeper Designs
Song
It's The Most Wonderful Time Of The Year
©Johnny Mathis
Lyrics and song are property and copyright of their respective authors, artists and labels.
Lyrics and song provided for educational purposes only.
Please support the artists by purchasing related recordings and merchandise.

Heavens Gates Divisions
Heavens Gates
Heavens Gates Gospel
Remembering The 50s
Patsy Cline
Elvis Presley
Old Time Country
Big Band Era
A 50s Christmas
Solos Hideaway