When tomorrow starts without me,
And I'm not there to see,
If the sun should rise and find your eyes
All filled with tears for me;
I wish so much you wouldn't cry
The way you did today,
While thinking of the many things,
We didn't get to say.
I know how much you love me,
As much as I love you,
And each time that you think of me,
I know you'll miss me too;


But when tomorrow starts without me,
Please try to understand,
That an angel came and called my name,
And took me by the hand,
And said my place was ready,
In heaven far above,
And that I'd have to leave behind
All those I dearly love.
But as I turned to walk away,
A tear fell from my eye
For all my life, I'd always thought,
I didn't want to die.
I had so much to live for,
So much left yet to do,
It almost seemed impossible
That I was leaving you.
I thought of all the yesterdays,
The good ones and the bad,
I thought of all the love we shared,
And all the fun we had.

If I could relive yesterday,
Just even for a while,
I'd say good-bye and kiss you
And maybe see you smile.
But then I fully realized,
That this could never be,
For emptiness and memories,
Would take the place of me.

And when I thought of worldly things,
I might miss come tomorrow,
I thought of you, and when I did,
My heart was filled with sorrow.
But when I walked through Heavens Gates,
I felt so much at home.
When God looked down and smiled at me,
From His great golden throne,
He said, "This is eternity,
And all I've promised you.
Today your life on earth is past,
But here life starts anew.
I promise no tomorrow,
But today will always last,
And since each day's the same way
There's no longing for the past.
You have been so faithful,
So trusting and so true.
Though there were times you did some things
You knew you shouldn't do.
But you have been forgiven
And now at last you're free.
So won't you come and take my hand
And share my life with me?"
So when tomorrow starts without me,
Don't think we're far apart,
For every time you think of me,
I'm right here, in your heart.
Copyright (c) David M Romano
December 1993

In Loving Memory
Lt/Col Edward Osman USAF
March 5 1922
February 2, 2013
Ed was born in Stow, OH to Harry Osman and Lena (Schueneman) Osman on March 5, 1922. He married his high school sweetheart Betty Hulick on April 17, 1943. He graduated from Stow High School in 1940. He was inducted into the Army Air Corp in 1943 and went to flight school. He flew B-17's over Germany during WWII. After the war he worked for Ohio Bell Telephone in Akron. He was recalled to active duty in 1952 for the Korean Conflict and flew combat cargo missions in Korea. He stayed in the service and was in SAC as a bomber pilot. He spent three months in Vietnam. He retired at Davis Monthan Air Force Base on July 1, 1970 with the rank of Lieutenant Colonel. They stayed in Tucson where he worked for the U.S. Post Office for 14 years.
Roadrunners Internationale History of Lt/Col Edward Osman
In Loving Memory
Betty Florence Osman
10 April 1921
20 February 2002
In Loving Memory
Larry Daniel Osman
6 August 1950
24 November 2002

In Loving Memory
Pat Smith
August 16, 1946
December 5, 2010
Missed by John, Candy, Sam, Antha and Jessica.

In Loving Memory
LynnLynn
(Lynn Pichla of LynnLynn's Links)
March 26 1953
May 26 2006
LynnLynn will always be fondly remembered
by tens of thousands of fans for the treasures
she found as she surfed the net.

In Loving Memory
Stephen "Steve" Robert Irwin
22th February 1962
04th September 2006
A Great Humanitarian,
Husband, Father and Fellow Countryman
Will be sadly missed by ALL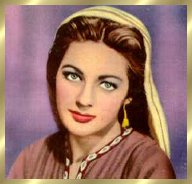 In Loving Memory
Yvonne De Carlo
01st September 1922
08th January 2007
Yvonne De Carlo, the beautiful star who played
Moses' wife Zipporah in "The Ten Commandments"
but achieved her greatest popularity on TV's "The Munsters"

In Loving Memory
Malvin "Sonny" Hicks
4 December 1934
4 April 1990
To My Beloved Husband
John C. Ferguson
9 March 1947
30 December 1984
I Will Always Love You
Linda
In Loving Memory
Merle D Hoover
(Merlie)
15th February 1962
6th May 2005
I will always love you Little Buddy!
You fought a good fight, You finished the race
You kept the faith.
I miss you greatly but there is not a day
that goes by I don't think of you.
You have the best now!!!!
Love Sissy (Terri)

In Loving Memory
Delores P James
25th April 1938
9th September 2005
In Loving Memory of my Wife
Delores P James (Twin)
To my sweetheart
My Love and best Friend
I will always Love You.
In Loving Memory
Victor Cecil Arthur Holmes
24th May 1932
28th March 2006
Such quiet courage as you fought
many trials the last 13 yrs.
You have earned your rest
And hope you have seen all the ones
who loved you that went on before.
Teddybear is there with you now.
I will always love you "Favorite Brother".
With all my love,
Sister Sue
In Loving Memory
Brittany Lynne Johnson
18th December 1993
17th July 2005
Truly missed your always in our hearts forever.
You were given to us for awhile
To share a Special Love in abudants supply
You never saw the bad in anyone
You showed everyone love.
Love to you in Heaven
Aunt Peggy
In Loving Memory
Tara Leigh Reilly
16 February 1975
27 March 2000
To My Beloved Daughter
Cassie Hill
01 November 1983
12 July 2002
"You are forever on my mind and in my heart."
To My Beloved Father
Art Dodgins
22 January 1927
16 January 2002

In Loving Memory
David Parmer
09 April 1950
14 February 2005
Marine, Vietnam Vet, Received a Purple Heart
and many other medals & awards.
My precious love, we will be together again very soon.
I'll love you forever & ever, Amen.
In Loving Memory
John Mullins
23 November 1967
06 October 2002
In Loving Memory
Adam Thomas Kowalewski
07 March 1921
13 March 1995
"Because of You"
I will always love and miss you until we meet again
Your loving wife,
Barbara
In Loving Memory
Of My Mother
Mamie M. Boles
01 April 1918
09 February 1999
We had our problems as mother and daughter
do sometimes, but OH HOW I MISS YOU.
When I get to Heaven with you,
we will never be separated again.
I love you and think of all the things
that you did without just for us kids to survive.
You had very little here on earth,
but now you have everything.
You have Jesus. Look for me.
Your daughter.
In Loving Memory
Levy Ayers
21 November 2005
Favorite saying of Levy
"I'M TO BLESSED TO BE STRESSED"
Levy, God saw you in pain and took you home.
I miss you my friend and prayer partner.
You are happy now talking and walking with our Lord
Your Friend,
Bobbie Meaders
In Loving Memory
Laura Diane Dietzsch
10 May 1965
19 June 2002
I miss you every single day!!
Best friends forever!!
Vickie
In Loving Memory
Jessie Marie Ferguson
28 March 1931
12 May 1974
Mom,
There is not a day goes by
that I don't miss you terribly.
I just wish my sons could have
had a chance to know you.
Love You
Beth
In Loving Memory
Wray Townshend Gordon
03 March 1943
27 June 2002
I still miss you with every breath I take.
You were the love of my life and I love you..
Today the hurt is no different than the day God
took you to be by his side and one day we will
be together again forever.
You saw the Angels and went with them to a place
of no pain, just beauty and serenity.
You are forever in my heart Wray....
I miss you my honey...
Your loving wife,
Beryldine
In Loving Memory
John Michael Dalton
23 February 1971
26 September 1996
WHEN I SAY GOODBYE
When I say goodbye
remember that it will not be forever!
When I say goodbye
I want it to be without a tear in your eyes!
When I say goodbye
please try to let me go with a heart brave!
When I say goodbye
my hope is that you will go on with courage!
When I say goodbye rejoice for me,
for I'm going to dwell in a place so grand!
So majestic and fair!
When I say goodbye remember that I will be waiting
for you in this place so grand where we will one day
rejoice together for all eternity!
So smile, sing, rejoice and be happy for we will be
together again for when I say goodbye remember
that it will not be forever!
John, honey I miss you with all of my heart and soul and
there has never been a day that I haven't thought of you!
I truly miss and think of you just as much
today as the day when we first met!
You are always and forever in my heart and
always on my mind!
Until we meet again!
Sandy
Unto thee was the gates of Paradise truly opened!

Page Two Of In Loving Memory Memorials
In Loving Memory Children Memorials (1-13 years)

Back to ~In Loving Memory~ Names Index

Would you like to add a loved one to this page?
Send to Heavens Gates, include Name, DOB, date entered Heaven
along with your dedication words and/or photo you wish included.

~Midi~
Memories
Sequenced by (C)Margi Harrell
Used With Her Permission
Lyrics and songs are property and copyright of their respective authors, artists and labels.
Lyrics and songs provided for educational purposes only.
Please support the artists by purchasing related recordings and merchandise.