When tomorrow starts without me,
And I'm not there to see,
If the sun should rise and find your eyes
All filled with tears for me;
I wish so much you wouldn't cry
The way you did today,
While thinking of the many things,
We didn't get to say.
I know how much you love me,
As much as I love you,
And each time that you think of me,
I know you'll miss me too;
But when tomorrow starts without me,
Please try to understand,
That an angel came and called my name,
And took me by the hand,
And said my place was ready,
In heaven far above,
And that I'd have to leave behind
All those I dearly love.
But as I turned to walk away,
A tear fell from my eye
For all my life, I'd always thought,
I didn't want to die.
I had so much to live for,
So much left yet to do,
It almost seemed impossible
That I was leaving you.
I thought of all the yesterdays,
The good ones and the bad,
I thought of all the love we shared,
And all the fun we had.
If I could relive yesterday,
Just even for a while,
I'd say good-bye and kiss you
And maybe see you smile.
But then I fully realized,
That this could never be,
For emptiness and memories,
Would take the place of me.
And when I thought of worldly things,
I might miss come tomorrow,
I thought of you, and when I did,
My heart was filled with sorrow.
But when I walked through Heavens Gates,
I felt so much at home.
When God looked down and smiled at me,
From His great golden throne,
He said, "This is eternity,
And all I've promised you.
Today your life on earth is past,
But here life starts anew.
I promise no tomorrow,
But today will always last,
And since each day's the same way
There's no longing for the past.
You have been so faithful,
So trusting and so true.
Though there were times you did some things
You knew you shouldn't do.
But you have been forgiven
And now at last you're free.
So won't you come and take my hand
And share my life with me?"
So when tomorrow starts without me,
Don't think we're far apart,
For every time you think of me,
I'm right here, in your heart.
Copyright (c) David M Romano
December 1993
In Loving Memory
Ronald Martin Morris
19th October 1936
19th April 2004
To my honey I will forever love you.
Your loving wife, JoAnn
To the best grampy in the world,
we miss you so very much, you
will forever and ever be loved.
Your grandchildren
Joshua, Kristin, TJ, Jeremy, Timmy,
Andrew, Abby, Jacob and Charleigh

In Loving Memory
Peter John Nozero
15th December 1919
06th June 1996
A little girl couldn't have asked for a better grandpa.
My papa will always be the man I measure every other
against and no man will ever totally measure up.
I love you papa everyday and would give the world
to have just one more day with you.
All my love, Alex
In Loving Memory
Helen L. Taylor
27th September 1929
16th July 2003
My Beloved Mother
You Will Always be missed and Forever in My Heart.
In Loving Memory
Robert A. Taylor
23rd May 1925
29th October 2004
My Beloved Dad
You just couldn't stay too long away from Mamma could you?
You're Forever in My Heart Also.
In Loving Memory
Judy Mullins
06th December 1946
18th April 2005
I miss her so much I will always hurt
with sadness when I think about her.
Patricia
In Loving Memory
Mona R Lyons
27th June 1941
29th June 2005
In Loving Memory
Grady H Casstevens
14th November 1925
06th May 2005
In Loving Memory
Gus L Spradley
25th January 1944
21st October 2003
In Loving Memory
Dawn Denise Dodson
01st October 1971
01st November 2002
My beloved daughter-in-law is with Jesus now
and waiting patiently for us
We love you Dawn
In Loving Memory
Irene Schwab Doise
04th September 1926
05th November 1998
I thank God for her love of over 52 years and the
five beautiful children we were blessed with.
May she be with Jesus, enjoying the beauty of heaven
with her loved ones already called home.
Elery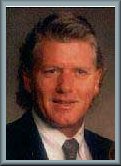 In Loving Memory
Danny C. Monroe
25th September 1953
23rd May 2002
In Loving Memory
Jason Matthew Webb
17th January 1976
26th April 2004
We Miss You,
Your Loving Family
Trenton, Tyler, Mom, Brandon,
Michelle, Jadon, Memaw, Aunt Bonnie, Nolan
In Loving Memory
Alyce Gillis
12th May 1935
10th December 2005
In Loving Memory
Charlie E. Smith
13th November 1928
24th July 2005
In Loving memory of our beloved Daddy, Granddad, Brother,
Uncle, Family Friend, Friend to all who he met.
Charlie will always be in our hearts and thoughts,
we loved him very much and we miss him
but know our loss is heavens gain,
we will sing with the angels/Charlie someday soon.
"Church In The Wildwood" Charlie's favorite song.
June 12,2006 Kathie Wilson Bruce (tootlebug) Huggs/Kiss's :)
In Loving Memory
of my Older Loving Sister
Patricia Ann (Wheatley) Smith
26th August 1949
12th March 2004
We will always love you and miss you beloved
Daughter, Sister, Wife, Mother and Grandmother.
Love and Kisses from the Wheatley Family!
In Loving Memory
Rose Rankin
In Loving Memory
Robert Smith
In Loving Memory
Thelma Gray
In Loving Memory
Harry Gray
In Loving Memory
Brian S. Wade
04th January 1963
04th October 1996
Always in my thoughts!
Love Mom
In Loving Memory
Marshella Steyskal
1959
2002
My beautiful sister,
that had a smile that lit up a room.
She was so beautiful, inside and out.
I love her so much, and will always
keep her close, by the memories she left.
In Loving Memory
Raymond L. Mann, Jr
15th November 1927
29th December 2004
The greatest Dad, Pop Pop, Friend,
who was loved by so many.
With deepest love, we miss you.
Love your daughter, Ginny,
your grandchildren, Dan, Melanie, Laura and Heather.
We love and miss you forever! Rest in Peace.

Page Six Of In Loving Memory Memorials
In Loving Memory Children Memorials (1-13 years)

Back to ~In Loving Memory~ Index of Names

Would you like to add a loved one to this page?
Send to Heavens Gates, include Name, DOB, date entered Heaven
along with your dedication words and/or photo you wish included.

~Midi~
Memories
Sequenced by (C)Margi Harrell
Used With Her Permission
Lyrics and songs are property and copyright of their respective authors, artists and labels.
Lyrics and songs provided for educational purposes only.
Please support the artists by purchasing related recordings and merchandise.