When tomorrow starts without me,
And I'm not there to see,
If the sun should rise and find your eyes
All filled with tears for me;
I wish so much you wouldn't cry
The way you did today,
While thinking of the many things,
We didn't get to say.
I know how much you love me,
As much as I love you,
And each time that you think of me,
I know you'll miss me too;
But when tomorrow starts without me,
Please try to understand,
That an angel came and called my name,
And took me by the hand,
And said my place was ready,
In heaven far above,
And that I'd have to leave behind
All those I dearly love.
But as I turned to walk away,
A tear fell from my eye
For all my life, I'd always thought,
I didn't want to die.
I had so much to live for,
So much left yet to do,
It almost seemed impossible
That I was leaving you.
I thought of all the yesterdays,
The good ones and the bad,
I thought of all the love we shared,
And all the fun we had.
If I could relive yesterday,
Just even for a while,
I'd say good-bye and kiss you
And maybe see you smile.
But then I fully realized,
That this could never be,
For emptiness and memories,
Would take the place of me.
And when I thought of worldly things,
I might miss come tomorrow,
I thought of you, and when I did,
My heart was filled with sorrow.
But when I walked through Heavens Gates,
I felt so much at home.
When God looked down and smiled at me,
From His great golden throne,
He said, "This is eternity,
And all I've promised you.
Today your life on earth is past,
But here life starts anew.
I promise no tomorrow,
But today will always last,
And since each day's the same way
There's no longing for the past.
You have been so faithful,
So trusting and so true.
Though there were times you did some things
You knew you shouldn't do.
But you have been forgiven
And now at last you're free.
So won't you come and take my hand
And share my life with me?"
So when tomorrow starts without me,
Don't think we're far apart,
For every time you think of me,
I'm right here, in your heart.
Copyright (c) David M Romano
December 1993

In Loving Memory
Myrtice Foster Giddens
Mama..
You will remain safe in my memories and heart forever..
Love, Your Daughter
Vickie

In Loving Memory
Opal Frances Barber "Memaw"
25th September 1916
01th February 2003
"Mother to all,
Though only one child she bore.
She gave her all,
Until she could give no more"
"You will be forever remembered & forever missed Memaw!"
I love you!
Your granddaughter,
Paula
Memaw you will never be forgotten, you gave so much love to everyone you touched and you will be in our hearts forever. I can't wait to see my best friend and the greatest memaw ever again.
I love you and miss you.
Your granddaughter Seth
In Loving Memory
Lonnie Ray Lewis
13th August 1942
03rd February 2004
In Loving Memory
Jimmy Leroy Lewis
21st July 1945
02th September 2005
We love you both Lonnie and Jimmy very much.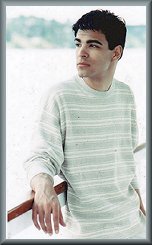 In Loving Memory
Brian Keith Willis (Bry Bry)
13th January 1974
08th February 2003
Bry Bry,
Honey, I miss you so so much.
I'd give anything to just to hold you
again and hear that laugh of yours.
All of us miss you so so much.
You touched the lives of many.
They all miss you.
Hugs and kisses from all of us.
You are "My Special Angel"
Forever loved,
Mom

In Loving Memory
Frances C. Scienzo
08TH December 1924
09TH October 1999
In Loving memory of our beloved Mom, Nana, and Great Nana.
You're forever in our hearts.
We Love you and miss you.

In Loving Memory
Frank Scienzo
02th July 1921
26th August 2000
You Will Be Loved and missed
But never forgotten
For everytime the clock sings a song
Your memory will live on.
We Love and miss you
Your children
Frankie, Ann Lorraine, Claire and Pat
Grandchildren, and Great Grandchildren
In Loving Memory
Darrell Dean Burch
15th September 1945
11th December 1994
Beloved husband of Sandy and father of Shelli, Joey, and Misty
Grandpa to Jennifer, Jessica, Brandi, Sara,
Kevin, Nicole, Summer, and Cody.
Great grandpa to Jaime
We miss you so very much but know you are in the arms of the Lord.
We know we will all be together again some day.
In Loving Memory
Russell E. Sandberg
18th April 1967
27th May 2003
I will love you always
Mom
In Loving Memory
Sarah Kelman Nold
04th April 1922
15th December 2002
My Beautiful Mom.
I Love You so very much.
You suffered so much at the end.
I wish that I could have taken away your pain.
Be at peace mom and remember one thing.
You and I share a very SPECIAL kind of love.
A love that can endure almost anything.
Love Always,
Sharon
xoxoxoxo
In Loving Memory
Allan Jeffrey Nold
01st August 1944
14th October 2005
To My Brother
Allan, You were so brave.
With all the pain you suffered most of your life
you always had a smile in your voice.
Maybe now that all you pain is gone and
you can finally be at peace.
Allan, I love and miss you so much.
I Love You,
Your Sister,
Sharon
xoxoxoxoxo
In Loving Memory
Charlene Rivera
30th June 1939
14th December 2000
She was a loveing wife, wonderful mother and the
best sister anyone could have asked for.
She was such a wonderful christian, we know God
needs her more but we miss her so much.
Love always your son Gary and
Your sisters Pat, Pam, Nancy
And brothers John and David.
We will see you someday
In Loving Memory
My Dad
Ernest Louis Campbell
24th May 1908
7th June 1980
In Loving Memory
My Mum and Best Friend
Eryl Mary Campbell (Nee: Slade)
27th April 1927
9th June 1988
In Loving Memory
My Big Sis
Carolyn Frances Campbell
06th July 1946
17th January 2001
In Loving Memory
My Nanna
Carolyn Frances Slade (Nee Nash)
21st February 1896
19th October 1966
In Loving Memory
My Wonderful Dad In Law
James Russell Hammel
24th July 1925
2nd February 1984
In Loving Memory
My Son
Brendan James Hammel
before he came into this World
February 1976
I love and miss them all....
Eleanor Hammel [Nee Campbell]
In Loving Memory
James R. Fendley
(Daddy)
08th December 1920
05th February 1998
In Loving Memory
Nina B. Fendley
(Mama)
11th November 1924
19th May 2005
In Loving Memory
Richard Fendley
(Brother)
23th August 1943
29th November 2005
I love and miss you all so much.
Please keep coming to me in my dreams.
Your daughter and sister,
Suzanne
In Loving Memory
Leah D. "Cookie" Cook
08th January 1912
04th January 2004
"I'm Free"
Don't grieve for me, for now I'm free.
I'm following the path God has laid you see.
I took his hand when i heard him call.
I turned my back and left it all.
I could not stay another day.
To laugh, to love, to work or play.
Tasks left undone must stay that way.
I found that peace at the close of the day.
If my parting has left void,
then fill it with remembered joys.
Afriendship shared, a laugh, a kiss, oh, yes,
these things I too will miss.
Be not burdened with times of sorrow.
I wish you the sunshine of tomorrow.
My life's been full, I savored much.
Good friends, good times, a loved one's touch.
Perhaps my time seemed all too brief.
Don't lengthen it now with undue grief.
Lift up your hearts and peace to thee.
God wanted me now;
he set me Free!
In Loving Memory
Thelma Ruth Shaver
11th March 1942
22th January 2004
We all love you very much.
In Loving Memory
Jesse Howell
November 1908
September 1991
In Loving Memory
Pearl Howell
May 1909
December 1995
In Loving Memory
Kathrine Howard
September 1923
December 1995
In Loving Memory
Keith Howard
August 1920
February 2001
In Loving Memory
Mary Ellen Crockett
1943
2002
In Loving Memory
Harry Adcock
1945
2002
In Loving Memory
Charles Woodruff Jr
14th December 1962
13th February 2004

Page Eight Of In Loving Memory Memorials
In Loving Memory Children Memorials (1-13 years)

Back to ~In Loving Memory~ Index of Names

Would you like to add a loved one to this page?
Send to Heavens Gates, include Name, DOB, date entered Heaven
along with your dedication words and/or photo you wish included.

~Midi~
Memories
Sequenced by (C)Margi Harrell
Used With Her Permission
Lyrics and songs are property and copyright of their respective authors, artists and labels.
Lyrics and songs provided for educational purposes only.
Please support the artists by purchasing related recordings and merchandise.