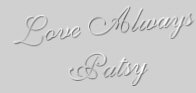 I've Loved And Lost Again
Written by Eddie Miller
Patsy Cline Radio Transcription July 8 1956
Decca 9-29963
Patsy Cline is a story of triumph and tragedy, and of a little woman who couldn't be kept down – the very stuff of country music songs and legends. Patsy Cline, who held jobs plucking chickens, worked in a meat packing plant and waitressed in a bus terminal, rose to be named the most promising country and western female artist of 1957 by Billboard Magazine.
As Ginny Hensley she began performing in a variety of local and regional clubs and inns, and gained an audition for radio station WINC, then known as a "hillbilly" station, where she became a regular performer in the late 1940s and early 1950s. In 1948 she tried out in Nashville on WSM, the home of the Grand Ole Opry, at which she dreamed of playing. She was regarded as "too unpolished" then, but Roy Acuff heard her audition and asked her to sing on his own Noontime Neighbors radio show.
Willie Nelson summed her up: "Patsy Cline had such a unique, good voice that naturally everyone who heard it did a double take. It's been said a million times. There's only one Patsy Cline. There was something that set her apart and you can't describe it. I can't."
~Source holeintheweb.com