Listen to Lonesome Town (Stop YouTube Video First)
Lonesome Town (1958)
Ricky Nelson
Music and lyrics by Baker Knight
Ricky Nelson began a rock and roll music career in 1957. Apocryphally, he recorded his debut single, the Fats Domino song "I'm Walkin'", in order to impress his girlfriend Lorrie Collins; the song was a hit. Soon, each show ended with a musical performance by "Ricky".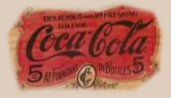 Eric Hilliard "Ricky" Nelson, alternately Rick Nelson (May 8, 1940 - December 31, 1985), was one of the first American teen idols. Born in Teaneck, New Jersey, Ricky Nelson was the youngest son of Ozzie Nelson, the leader of a big band, and Harriet Hilliard Nelson, the band's singer. Along with brother David Nelson, the family starred in the long-running radio and television series The Adventures of Ozzie and Harriet from 1944 to 1966; until 1949, the sons were played on radio by professional actors.
Despite the promotional aspects of his career, it is clear that Ricky Nelson knew and loved music and was a credible performer before he became a teen idol, largely due to his parents' musical background. He was elected to the Rock and Roll Hall of Fame in 1987, and also to the Rockabilly Hall of Fame.
Unlike many teen idols of the time, Ricky Nelson showed his personal taste in working with strong musicians, including James Burton, Joe Maphis, and Johnny and Dorsey Burnette. In the late 1950s and early 1960s, Nelson was one of the highest-selling singers, second only to Elvis Presley. In 1963, Nelson signed a 20-year contract with Decca Records, but he had no further major hits after 1964's "For You". 1972's "Garden Party", a self-penned country song bemoaning his fans' unwillingness to hear him play new music, was a moderate success, but he never regained his career's momentum.
Ricky Nelson also appeared in films such as Rio Bravo (1959) and Love and Kisses (1965).
He died in a plane crash in De Kalb, Texas in 1985, on his way to a New Year's Eve concert in Dallas, Texas.
Source: Wikipedia

(May 8, 1940 - December 31, 1985)