Brenda Lee
With Those Fabulous 1950s Christmas Song Classics Like
"Rockin' Around The Christmas Tree" & "I Saw Mommy Kissing Santa Claus"
Christmas waves a magic wand over this world, and behold,
everything is softer and more beautiful.
~Norman Vincent Peale~
Dream back to YesterYear and those Fabulous 50s Christmas time
sleigh rides, mistletoe, decorating the tree, helping mom baking cookies,
school and church plays, getting together with friends and family
and those unforgettable Fifties Christmas songs on the radio


(Jan 2009) All Lyrics (Except Public Domain) have been removed by a certified order from a NY lawyers firm
representing the National Music Publishers Association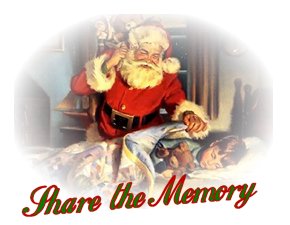 And after Christmas, Please come back all through the year to enjoy more of that great Fabulous 50s music.
Fabulous Fifties Songs,
The Big Band Era,
A Lil Country/A Lil Grass,
Patsy Cline,
and Elvis Presley!!!

Midi
Sleigh Ride
Wishing You and Yours a Very Merry Christmas
From John at Remembering The 50s
All lyrics and songs are property and copyright of their respective authors, artists and labels.
All lyrics and songs provided for educational purposes only.
The lyrics have been added to many pages for a Sing a Long
Please support the artists by purchasing related recordings and merchandise.