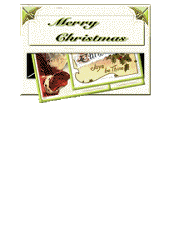 THE CHRISTMAS WISH
By Marilyn Ferguson

Thank You Marilyn for the beautiful Boy & Puppy photo

With his small hands clasped together
He kneeled beside his bed
Trying to wipe the tears away
This is what the small boy said.
Dear Lord, I miss my daddy so
He's been gone almost a year
And it's really hard on mom right now
Since Christmas Eve is here.
I do my best to help her
I've done the things I should
If you'll please bring me a puppy dog
I promise to be good.
I get to missing dad so much
Though I know he's there with you
I think a pup would cheer me up
And soothe me when I'm blue.
So, the little boy fell off to sleep
And drifted far away
He dreamed of fluffy puppy dogs
That chased him in his play.
Then something strange awakened him
In the middle of the night
He felt a presence in the room
But no one was in sight.
The little boy looked all around
There was not a soul to greet
But a small and fluffy puppy
Curled up there at his feet.
Wishes really do come true
In his heart he felt so glad
The tag attached said simply


Author/Written By:
Marilyn Ferguson
©1993

Song
Please Come Home For Christmas
©The Eagles

Moonsongs IM Playground


Graphics from group shares
No copyright infringement intended
November 2006
Lyrics and song are property and copyright of their respective authors, artists and labels.
Lyrics and song provided for educational purposes only.
Please support the artists by purchasing related recordings and merchandise.
Heavens Gates Divisions
Heavens Gates
Old Time Gospel
Remembering The 50s
Patsy Cline
Elvis Presley
A Lil Country/A Lil Grass
Christmas With Elvis
A 1950s Christmas
Solos Hideaway
The Big Band Era
Swinging 60s and 70s