G.I. Blues written by Sid Tepper and Roy C. Bennett is on the eleventh album by Elvis Presley, released by RCA Victor in mono and stereo, LPM/LSP 2256, in October 1960. Recording sessions took place on April 27 and 28, and May 6, 1960, at RCA Studio C and Radio Recorders in Hollywood, California. The album topped the Billboard Top Pop Album chart. It was certified Gold on March 13, 1963 and Platinum on March 27, 1992 by the Recording Industry Association of America.
~Source Wikipedia
The Movie: G.I. Blues is a 1960 American musical comedy film directed by Norman Taurog and starring Elvis Presley, Juliet Prowse, and Robert Ivers. The movie was filmed at Paramount Pictures studio, with some pre-production scenery shot on location in Germany before Presley's release from the army. The movie reached #2 on the Variety weekly national box office chart in 1960. The movie won a 2nd place or runner-up prize Laurel Award in the category of Top Musical of 1960.
U.S. Army Specialist 5 (SP5) Tulsa McLean (Elvis Presley) is a tank crewman with a singing career. Serving with the 3rd Armored "Spearhead" Division in West Germany, McLean dreams of running his own nightclub when he leaves the army, but such dreams don't come cheap. Tulsa and his buddies have formed a band and perform in various German "Gasthauses", night clubs, and on an Armed Forces stage. In one bar, he even discovers the record "Blue Suede Shoes" sung by someone named Elvis on a jukebox.
The G.I. Blues soundtrack album was nominated for two Grammy Awards in 1960 in the categories Best Sound Track Album Or Recording Of Original Cast From A Motion Picture Or Television and Best Vocal Performance Album, Male. Edmund Beloin and Henry Garson were both nominated in 1961 by the Writers Guild of America for G.I. Blues in the category of Best Written American Musical.
~Source Wikipedia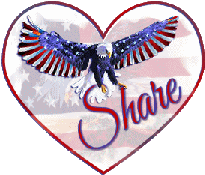 Song
"G I Blues"
©Elvis Presley

No part of this page and/or graphics are to be used or copied.
"Elvis", "Elvis Presley" and "Graceland"... are Registered
Trademarks of Elvis Presley Enterprises,Inc. © 1996 E.P.E., Inc.
They are under full copyright
Heavens Gates Divisions
Heavens Gates
Old Time Gospel
Remembering The 50s
Patsy Cline
Elvis Presley
A Lil Country/A Lil Grass
Christmas With Elvis
A 1950s Christmas
Solos Hideaway
The Big Band Era
Swinging 60s and 70s