"Paralyzed" is a 1956 song recorded by Elvis Presley for his album Elvis. The song was recorded on September 2, 1956, and has been well received by modern music critics. The song was written by Otis Blackwell, with Elvis receiving partial song-writing credit.
"Paralyzed" reached #59 on the Billboard pop singles chart in 1956. The song was off of the Elvis album. The song was released as an EP by RCA Victor in the U.S.: Elvis Volume 1, RCA EPA-992, which was released on October 19, 1956. The EP peaked on the Billboard EP Chart at #4.
In the UK, "Paralyzed" reached no. 8 after its release in August, 1957 in a 10-week chart run as an HMV single, 45-POP 378, backed with "When My Blue Moon Turns to Gold Again".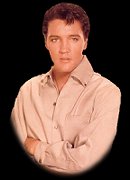 Elvis Presley performed the song on the 1956 Million Dollar Quartet sessions and live in concert in 1956. A live version is featured on the 5-CD box set The Young Man with the Big Beat (2011). The song also appears on the 1990 BMG collection The Million Dollar Quartet and The Complete Million Dollar Quartet. The song is also on the box set The King of Rock and Roll: The Complete 1950s Masters by RCA/BMG. The song was also performed on the December 16, 1956 Louisiana Hayride.
~Source: Wikipedia