The Master's Call by Marty Robbins appears on the album Gunfighter Ballads and Trail Songs released by Marty Robbins on the Columbia Records label in September 1959, peaking at #6 on the U.S. pop albums chart. It was recorded on April 7, 1959, and was certified a gold record by the RIAA in 1965.
It is perhaps best known for Robbins' most successful single, "El Paso", a major hit on both the country and pop music charts. It reached #1 in both charts at the start of 1960 and won the Grammy Award for Best Country & Western Recording the following year. In 2017, the album was selected for preservation in the National Recording Registry by the Library of Congress as being "culturally, historically, or artistically significant."
AllMusic gave the album four-and-a-half stars, calling it "the single most influential album of Western songs in post-World War II American music". It is included in every revision of the list of 1001 Albums You Must Hear Before You Die.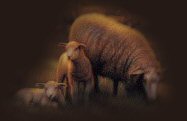 Years after the album's release, members of the Western Writers of America chose six of its songs as being among the Top 100 Western Songs of all time. Three of them were written by Robbins: "El Paso", "Big Iron", and "The Master's Call". Three were written and previously recorded by others: "Cool Water", "Billy the Kid", and "The Strawberry Roan".
~Source Wikipedia