When tomorrow starts without me,
And I'm not there to see,
If the sun should rise and find your eyes
All filled with tears for me;
I wish so much you wouldn't cry
The way you did today,
While thinking of the many things,
We didn't get to say.
I know how much you love me,
As much as I love you,
And each time that you think of me,
I know you'll miss me too;
But when tomorrow starts without me,
Please try to understand,
That an angel came and called my name,
And took me by the hand,
And said my place was ready,
In heaven far above,
And that I'd have to leave behind
All those I dearly love.
But as I turned to walk away,
A tear fell from my eye
For all my life, I'd always thought,
I didn't want to die.
I had so much to live for,
So much left yet to do,
It almost seemed impossible
That I was leaving you.
I thought of all the yesterdays,
The good ones and the bad,
I thought of all the love we shared,
And all the fun we had.
If I could relive yesterday,
Just even for a while,
I'd say good-bye and kiss you
And maybe see you smile.
But then I fully realized,
That this could never be,
For emptiness and memories,
Would take the place of me.
And when I thought of worldly things,
I might miss come tomorrow,
I thought of you, and when I did,
My heart was filled with sorrow.
But when I walked through Heavens Gates,
I felt so much at home.
When God looked down and smiled at me,
From His great golden throne,
He said, "This is eternity,
And all I've promised you.
Today your life on earth is past,
But here life starts anew.
I promise no tomorrow,
But today will always last,
And since each day's the same way
There's no longing for the past.
You have been so faithful,
So trusting and so true.
Though there were times you did some things
You knew you shouldn't do.
But you have been forgiven
And now at last you're free.
So won't you come and take my hand
And share my life with me?"
So when tomorrow starts without me,
Don't think we're far apart,
For every time you think of me,
I'm right here, in your heart.
Copyright (c) David M Romano
December 1993

In Loving Memory
Scott Wilde
08 May 1953
31 July 2007
You are the very best friend a person could have
a wonderful brother. Now go and make us a place
We look foward to seeing you again
I Love You My Friend
You will always be in our hearts!!
Jozelle
In Loving Memory
Darlene Bratton
01st February 1939
15th November 2001
I miss you my best friend and sister-in-law, we had so much fun together over the years having met when we were 12 and 13 years old and how funny it was that you married my brother Louie. I will always love you and pray I see you again in Heaven where there is nothing but love and peace.
No more pain for the cancer that took you away from your family.
Love Dee
In Loving Memory
Wally Gumbinas
30th January 1969
04th July 1990
Behind my smile,there lies a tear, for the son I lost and loved so dear...
Sadly missed every day.
Love Mom...
In Loving Memory
John Stephen Gerlach
24th June 1955
26th June 2007
We never got to say goodbye.
With words left unspoken, we must go on without you.
But the love I have for you will last till my time on earth is thru, if we could have just one more day, but for us will never be. So my dear friend rest in Gods glorious love, until we meet again.
My love to you I send
With love and memories
Ruth

In Loving Memory
Leila McCroan Munden & George Franklin Munden
06-19-1915 / 11-20-97
08-13-1915 / 05-16-68
Loving parents of Jean and Fay,
Grandparents of Eugene and Trisha,
Great Grandparents of Kira Leigh and Chad Adam.
We were so blessed to have had you to guide us through life.
We love and miss you.

In Loving Memory
Frederick W. "Trey" Coons III
A native of Baton Rouge La.
Died Monday, March 20 2006, at his home in walker.
He was 22, Born June 20,1984
Now and then one is graced with a child, One with grace, truthfullness and honor. Loved by all, and a friend to many, never failing in his friendly smile and humility. Unselfish to the end and always the one to give. May I have the peace to join him, in the same way, as to die, in my sleep
Dad

In Loving Memory
Danny Watson Jr
August 16 1973

Dawn Thornton
November 11 1975
April 25 2004
We love and miss you babies both so so much but we know you are with your Heavenly Father Now and one day we will all be linked as a family again as we each leave this world and reunite with Jesus and you both.
Love you
Mom Dad and Jody
In Loving Memory
Larry Royle
January 13, 1939
August 28, 1995
A wonderful husband, father and grandfather.
He is missed by Doris Royle (wife), Kathy Royle and Kyle, Larry, Stephanie and Miranda, Linda Royle and Ashley, Melanie, and Brittany and Cindy Westerhaus and Jeff, Sarah and Kelsey.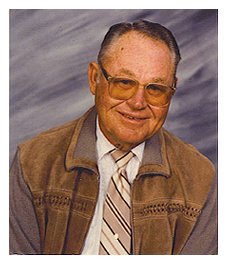 In Loving Memory
Travis N. Walker
July 01 1925
July 28 2007
I will miss you forever daddy.
You are always in my heart.
You were a wonderful dad, And a loving
and caring husband to Mary Alice Walker.
You will live in our heart's always.
Your memories will see us through, and bring a smile to our faces.
Save a place for us, for the day we all will be together again.
I love you.

In Loving Memory
Lauralie R. (Woodruff) Packer
August 16, 1931
November 12, 1995
Mama, I know we will be together one sweet day.
I will love you and miss you forever and for always.
You have taught me many things in life. For that I am forever greatful.
You were a great Mom and a wonderful Grandma.
Your children and grandchildren were your life.
You alway said that. And you always made us feel that.
I am here to say you were a big part of my life.
My memories of you still bring joy to my heart.
I love you Mom.

In Loving Memory
Debra May (Walker) Martin
November 18, 1953
August 4, 2004
Debbie was many things to many people.
To me she was my sister.
I will love and cherish her always. She was a wonderful Sister, Mother, Grandmother and Wife.
She was a loving Daughter, and Aunt, and Niece and Cousin.
But to me and many other's, she was also a friend.
I love you sis.

In Loving Memory
My dear mother
Ruth Green Nichols
1909 - 1991
Born in Hearne Texas - December 29, 1909
Passed in Hearne Texas - May 3, 1991

In Loving Memory
Virgel C Law
July 08 1932
November 03 2007
In Memory Of My Dear Brother
Dear Brother,
As you made that journey home, I expect you heard this said, "Well done thou good and faithful servant:... enter thou into the joy of thy lord."
What better Invitation, Could any man even want, than to Enter Into the House of the Lord.
Virgel, As you know, and have Even Preached, for those Fifty Years or more, That God would still not welcome you home, If in Him You Had Not, Believed. I know God must have hugged you, and welcomed you right on in, because, Anyone Who knew you, Knew in Whom... You Had Believed.
My life has been so empty, and painful to me at times, as I reach for the phone to call you, just to realize that you are gone. Many words have gone unspoken, and many thoughts have flown away, because My Lord has called You home My brother, at the end, of your judgment day.
Please lookup all our loved ones, Who've gone on ahead of us, and ask them all to pray That I'll stay in the Lords good favor.
Your Little Brother, Marven

Page 21 of In Loving Memory Memorials
In Loving Memory Children Memorials (1-13 years)

Back to ~In Loving Memory~ Index of Names

Would you like to add a loved one to this page?
Send to Heavens Gates, include Name, DOB, date entered Heaven
along with your dedication words and/or photo you wish included.
~Midi~
Memories
Sequenced by (C)Margi Harrell
Used With Her Permission
Lyrics and songs are property and copyright of their respective authors, artists and labels.
Lyrics and songs provided for educational purposes only.
Please support the artists by purchasing related recordings and merchandise.
Heavens Gates Divisions
Heavens Gates
Old Time Gospel
Remembering The 50s
Patsy Cline
Elvis Presley
A Lil Country/A Lil Grass
Christmas With Elvis
A 1950s Christmas
Solos Hideaway
The Big Band Era
Swinging 60s and 70s