~In Loving Memory~
Of our pets waiting at Rainbow Bridge
Just this side of Heaven is a place called Rainbow Bridge. When an animal dies that has been especially close to someone here, that pet goes to Rainbow Bridge. There are meadows and hills for all of our special friends so they can run and play together. There is plenty of food, water and sunshine and our friends are warm and comfortable.
All the animals who had been ill and old are restored to health and vigor; those who were hurt or maimed are made whole and strong again, just as we remember them in our dreams of days and times gone by. The animals are happy and content, except for one small thing: they each miss someone very special, someone who was left behind.
They all run and play together, but the day comes when one suddenly stops and looks into the distance. His bright eyes are intent; his eager body begins to quiver. Suddenly, he breaks from the group, flying over the green grass, faster and faster. You have been spotted, and when you and your special friend finally meet, you cling together in joyous reunion, never to be parted again. The happy kisses rain upon your face; your hands again caress the beloved head, and you look once more into those trusting eyes, so long gone from your life, but never absent from your heart.
Then you cross the Rainbow Bridge together...
*Author Unknown*
"Heaven goes by favour. If it went by merit,
you would stay out and your dog would go in."
~Mark Twain~
In memory of
"Angel" I miss u!
Love, mom, Laurie
In memory of
"DAISY" (NOODLE)
25 MAY 2005
15 JANUARY 2008
GONE BUT NOT FORGOTTEN SAFE IN JESUS' LOVING ARMS
MISSED BY CHERYL PELLEW AND YOUR SISTERS ROSIE, ANGEL AND TANSY
In memory of
"Tasha"
February 2, 2000 - September 15, 2010
I miss you very much.
Juanita
In memory of
"Kimmy"
Kimmy my poor baby. You were so sick when you were called home. It doesn't matter how much time goes by, I miss you so. Your funny little face waiting at the front window for me, the seat in the van empty where you would have been. No amount of time or tears, can take your memory or place right here, in my heart.
I love you and miss you so.
Mommy, Daddy and Mandy
In memory of
"Heidi"
In loving memory of my sweet loving Heidi.
Daddy misses his little daucshound now as much as when you went to heaven in '92
In memory of
"KAMBER" ~ Loyal Dog
Came into our lives 1991 and stayed until March 20, 2004
It hurt so badly to have to put you down, but could not spare to see you in pain any longer.
You were by my side constantly and especially when I was ill.
I have missed you so much and always will until we meet again at Rainbow Bridge.
Michele & Alan Hartzell
In God We Trust
In memory of
"Petunia"
Petunia, although you have been gone for a while I think of you so often. I smile at the memories I share with friends who never knew you. But, none of my smiles are as big as the one that will light up my face when me met again and cross the Rainbow Bridge, together.
I love and miss you, so much.
Mommy
In memory of
"Mikey" (Mickey)
Passed on Dec. 2008
In memory of
"Dotty"
2005-2010
In Memory of our baby... Dotty
Mom, Dad and the Gang
In memory of
"Buddy"
12/11/94 to 12/4/06
12 year old GERMAN SHEPARD
Thanks for the many years of Love Joy Happiness & Security
The best WATCH DOG we ever had..
We will see you at RAINBOW BRIDGE
R.I.P.
LOVE, ART & GLORIA
In memory of our puppy
"Midnight" (Middie)
In memory of
"Victor"
My beloved senji' friend
Momma Kathryn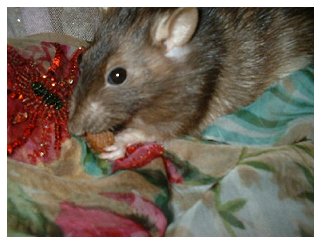 In memory of
"RATTIE RUBY BEGONIA"
WE MISS YOU! FOREVER IN OUR HEARTS,
FROM CARRIE AND FRIENDS
In memory of
"Duke"
He was senselessly killed December 20, 2008 by dogs that live a mile north.
Duke I am so sorry, all the 11 years that you have been a part of our family, you were such a great cat. You never met a stranger, person or animal, which I guess was not so great in the end. I am just so sorry, I didn't see the dogs till after the murder. That's what I feel like they did, they came to your place; where you called home, your safe haven. And they killed you, and all the owner could say is -sorry, I will take care of it. Which he hasn't. You are so missed & I know you know that. You were also a great hunter. I love you my big fluff. I will see you someday.
Love Mom & Dad -Robert & Gina

Page One
Page Two
Page Three
Page Five
Page Six
Page Seven
Would you like to add your pet waiting at Rainbow Bridge to this page?
Send to Heavens Gates, With your dedication words and/or photo you wish included.