Jessica Mitchell
Daughter of Candy Mitchell and My granddaughter
Isn't she Precious...

Happy Birthday Jessica
I Love You... Granddaddy
"October 5th 2002"


My sweet Jessica how you have grown,
My, how these four years have flown.
It seems like only yesterday,
You came into my heart to stay.


A little bundle of pure delight,
Grabbing granddaddy's heart so tight.
With such a beautiful little face,
And all dressed up in pink lace.


Now you run and laugh and sing,
I wonder, if you know the joy you bring.
With all the things you say and do,
My dear little granddaughter, how I love you.

Granddaddy John
Written for Jessica by Lora Cox


"Happy Birthday Jessica"

Your granddaddy is very proud of you and I
can see why. You are a very pretty little
lady, Congratulations on winning Little
Miss K-mart in Virgina. I can see why you
were chosen, I know that Mommy is proud of
you too. Hope that you got everything you
wanted for your birthday and Miss America
watch out for one day Jessica will
be crown to represent our world.
Love and Hugs, ~Rhonda~


Jessica Mitchell Wins
Little Miss K-Mart Virginia
November 2001


"Jessica, Happy 4th Birthday"

I wish you the best Birthday today that
you have ever had. And may all of your
wishes come true. I hope you have a really
good party tonite, and I also hope that you
will get all that you want. You are such
a pretty little girl and congratulations
on winning the Little Miss K-mart too.
Love and ~~Carolyn~~
Happy Birthday Jessica
Love and Huggies
Sharon/Angelheart



Jessica
HAPPY BIRTHDAY


You have a very special & beautiful granddaughter.
She sure is precious & HAPPY BIRTHDAY, JESSICA!!!
From Donna Mae



Congradulations Princess on winning
Little Miss K-Mart Virginia
Love and Hugs... Carolyn



~For Jessica's Page~
Thank You Carolyn
For This Beautiful Award
"October 5th 2002"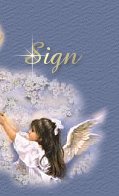 ©Laura's Midi Heaven
"Happy Birthday sequenced by Sablobsimus"
Used With Permission.
Lyrics and songs are property and copyright of their respective authors, artists and labels.
Lyrics and songs provided for educational purposes only.
Please support the artists by purchasing related recordings and merchandise.
Heavens Gates Divisions
Heavens Gates
Old Time Gospel
Remembering The 50s
Patsy Cline
Elvis Presley
A Lil Country/A Lil Grass
Christmas With Elvis
A 1950s Christmas
Solos Hideaway
The Big Band Era
Swinging 60s and 70s