Just Thinking


When we're apart,

I want you to keep me in your heart

..and in your mind.



Just quietly close your eyes once in a while

and imagine me here, smiling and thinking

such thankful thoughts of you.



For I spend so many quiet moments

.....of my own

thinking how much I miss you,

.....and how hard it is to be apart,



.....and how wonderful it is

that you're always with me,

warm and cherished...

here in my heart.

By
--Collin McCarty--
Courtesy of Kentucky Lady
In Loving Memory Of LynnLynn
(Lynn Pichla of LynnLynn's Links)
March 26 1953 - May 26 2006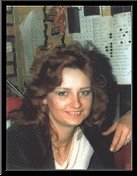 This is the first Heavens Gates page that appeared on LynnLynn's links August 19 2004
LynnLynn will always be fondly remembered by tens of thousands
for the treasures she found as she surfed the net.
A guestbook link for LynnLynn Click Here
LynnLynn has also been added to the "In Loving Memory" pages
Song
"Crazy"


©Leann Rimes
Lyrics and song are property and copyright of their respective authors, artists and labels.
Lyrics and song provided for educational purposes only.
Please support the artists by purchasing related recordings and merchandise.
Heavens Gates Divisions
Heavens Gates
Old Time Gospel
Remembering The 50s
Patsy Cline
Elvis Presley
A Lil Country/A Lil Grass
Christmas With Elvis
A 1950s Christmas
Solos Hideaway
The Big Band Era
Swinging 60s and 70s