Singer Michael Jackson 1958 ~ 2009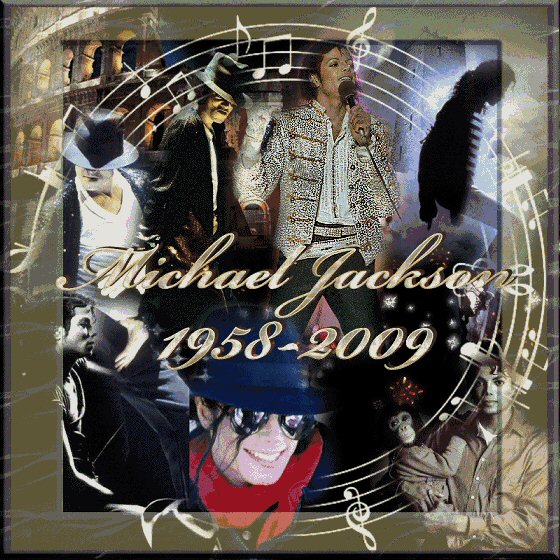 ~Thriller~
Give Video a few seconds to load

Courtesy of Michael Jackson
Standard YouTube License
Michael Jackson's "Thriller" is an almost 14-minute long music video for the song of the same name released on December 2, 1983 and directed by John Landis who also co-wrote the screenplay with Jackson. The mini-film music video was broadcast on MTV three weeks before Christmas 1983. It was the most expensive video of its time, costing US $500,000, and Guinness World Records listed it in 2006 as the "most successful music video", selling over 9 million units.
Thursday, June 25, 2009 Fox News
Music icon Michael Jackson, whose fame spanned from his childhood with the legendary Jackson 5 to a superstar solo career that earned him the nickname 'King of Pop,' died Thursday afternoon at a Los Angeles hospital, a source close to the family told FOX News. He was 50.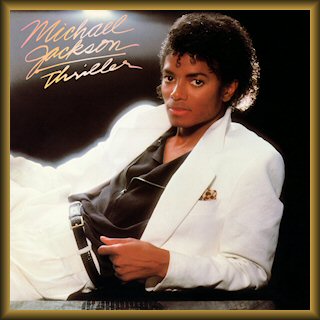 Michael Jackson
August 29, 1958 – June 25, 2009
Debra Opri, a former Jackson family attorney, confirmed the singers death after other media reported that he had fallen into a coma. He reportedly was taken by ambulance at 12:30 p.m. local time to UCLA Medical Center, where he died at 3:15 p.m.
Jackson was born in Indiana in 1958. He rose to fame as part of the successful pop group The Jackson 5, formed with his brothers in 1967. The group went on to earn four number one hits in 1970 alone, and the 12-year-old Jackson became the undeniable breakout star of the group.
In 1972, Jackson enjoyed his first solo hit with the song "Ben." Six years later, he made his film debut in "The Wiz," in which he renewed his friendship with producer Quincy Jones.
Collaborating with Jones, Jackson went on to become remarkably successful with his solo efforts "Off The Wall" in 1979 and "Thriller" in 1982.
From there, Jackson went on to become the undeniable "King of Pop," winning eight Grammy awards for "Thriller" alone.
During the 1980s, he became an icon with a distinct style of fashion and performing, as well, wearing one sparkling glove, bejeweled military clothing and short pants with socks.
Jackson briefly was married to Lisa Marie Presley, daughter of Elvis. The union drew intense public scrutiny, there was speculation as to whether the marriage was simply an attempt to improve Jackson's image, though he maintained that they lived genuinely as husband and wife; however, the marriage broke up after less than two years.
FOXNews.com's Allison McGevna and the Associated Press contributed to this report.