Written by Irving Mills and Cliff Friend
As Released by Patsy Cline March 7 1960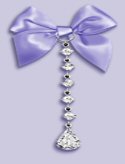 Lovesick Blues is a show tune written by composer Cliff Friend and Irving Mills. The song first appeared on the musican Ooh, Ernerst the same year. It was later recorded by Emmet Miller in 1928 and later by country music singer Rex Griffin. The recordings by Griffin and Miller inspired Hank Williams to sing it during his first appareances on the Louisiana Hayride in 1948.
Since Williams' hit rendition of the song, it has been covered by a wide array of performers. Country performers including Slim Whitman (1957), Patsy Cline (1960), Glen Campbell (1974), Merle Haggard (1973), Charley Pride (1973), and LeAnn Rimes (1999), have all recorded their own renditions of the song.
Courtesy of Wikipedia