She stands there at the window
A child of two or three
I wonder what she's thinking
As she's peering back at me.

Her dress is full of ruffles
Adorned with pretty lace
Eyes so wide and trusting
A smile upon her face.




I see her gently waving
Her spirit seems to say
Give me just a moment
I'll come outside to play.

I see another figure
A ghost from long ago
She stands there in the window
I know, this can't be so.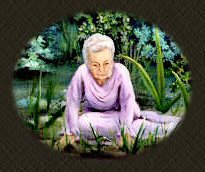 Her smile is warm and tender
She waves to me outside
She's softly blowing kisses
I brush my tears aside.

The face looks so familiar
I know this cannot be
The lady is my mother
The little girl was me.

Author/Written By:
Marilyn Ferguson
©2003

Click Marilyn's name for some of the best poetry on the net.

Share Window Of Yesterday with a friend!
~Song~
"Green Green Grass Of Home"
©Elvis Presley
Lyrics and songs are property and copyright of their respective authors, artists and labels.
Lyrics and songs provided for educational purposes only.
Please support the artists by purchasing related recordings and merchandise.

Graphics from group shares
No copyright infringement intended
Heavens Gates Divisions
Heavens Gates
Old Time Gospel
Remembering The 50s
Patsy Cline
Elvis Presley
A Lil Country/A Lil Grass
Christmas With Elvis
A 1950s Christmas
Solos Hideaway
The Big Band Era
Swinging 60s and 70s