"Ain't She Sweet" Sammy Kaye Orchestra w/the Kaydettes
Stop Song Playing Before Playing Video


Eight Big Band songs that were popular during World War 2
Courtesy of kelbrit
Standard YouTube License
The songs in the video in order are:
The Andrew Sisters "Boogie Woogie Bugle Boy"
Benny Goodman's "And The Angels Sing"
Glenn Miller's "Chattanooga Choo Choo"
Benny Goodman's "Stompin' At The Savoy"
Tommy Dorsey's "Boogie Woogie"
Duke Ellington's "Take The "A" Train"
Glenn Miller's "Little Brown Jug" and "Moonlight Serenade".
The Big Bands Go to War
When the United States entered the war in 1941, swing music went to war, too. Jazz music provided comfort for families at home and soldiers abroad. Many musicians were drafted into the military and took their music with them. Some of them led military jazz bands that traveled the world to boost the morale of troops.
~Source veteransunited.com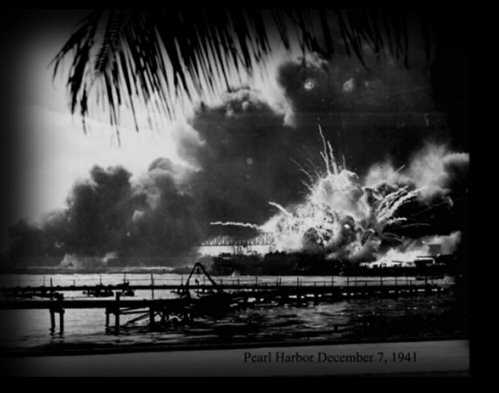 Song
Ain't She Sweet
©Sammy Kaye Orchestra and The Kaydettes
Lyrics and song are property and copyright of their respective authors, artists and labels.
Lyrics and song provided for educational purposes only.
Please support the artists by purchasing related recordings and merchandise.
Heavens Gates Divisions
Heavens Gates
Old Time Gospel
Remembering The 50s
Patsy Cline
Elvis Presley
A Lil Country/A Lil Grass
Christmas With Elvis
A 1950s Christmas
Solos Hideaway
The Big Band Era
Swinging 60s and 70s